There are two ways to configure the plugins:
1. Download PhyloSuite with plugins
When using Windows and Mac OSX systems, you can download PhyloSuite_xxx_Win32/64_with_plugins.rar and PhyloSuite_xxx_Mac_with_plugins.zip from https://github.com/dongzhang0725/PhyloSuite/releases, respectively. All plugins, except Python 2.7, Perl 5, Java, Rscript, HmmCleaner and trimAl (MAC) are included.
2. Configure plugins separately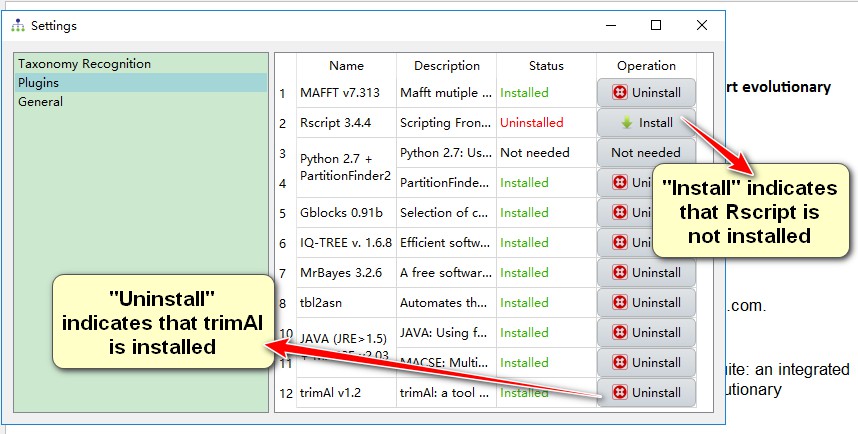 Interpretation of the install state.